Updated: 4/8/22
Blackstone griddles (also called Blackstone grills) have become very popular over the past several years. If you enjoy grilling outdoors, then you'll love cooking on a Blackstone griddle. Our Blackstone griddle buyers guide will cover everything you need to know about these fantastic cooking tools. 
What's unique about Blackstone griddles? You can cook many things on a gas griddle you can't cook on a traditional grill like bacon, eggs, pancakes, and other favorites like stir fry and smash burgers. There is a wide variety of Blackstone flat top grill models on the market. 
They come in many different sizes, and many have some great additional features and add-ons. Let's take a look at what you need to look for so you pick the right model Blackstone griddle for you.
What To Look For in a Blackstone Griddle 
There are a ton of different Blackstone options for sale so it can seem overwhelming. You want to be sure you've done your due diligence before making your griddle selection. There are several key factors to take into consideration when selecting the Blackstone grill for you and your needs.
Once you're armed with this knowledge, you can properly assess which model to purchase. The last thing you want is buyer's remorse from purchasing a gas griddle that doesn't meet your needs. 
Griddle Cooktop Size
Blackstone's range from small to large. Smaller griddles known as tabletop griddles start at 17″, providing 268 square inches of cooktop space. The sizes go up from there, with other options being 22″ and 28″ cooktops. 
The largest Blackstone griddles are 36″, providing approximately 720 square inches of cooktop space.  The larger the griddle, the more cooking surface you have available to work on, so the volume or variety of food you plan on cooking will help you determine how big of a griddle to get.
Having a large griddle is fantastic when cooking for larger groups or cooking a variety of foods at the same time. This also may be overkill, and a smaller griddle cooktop might be more than sufficient for your needs if you are only will be cooking for a handful of people.
To give you a frame of reference, a 36″ griddle would allow you to cook a total of approximately 28 burgers simultaneously. In contrast, a 17″ griddle can accommodate about 9 burgers at a time. 
In addition to the volume of food you can cook with, the variety of food you can cook comes into play too. A larger griddle will allow you to cook several foods at the same time more easily. For example, you could cook a breakfast of bacon, eggs, hashbrowns and French toast all at once on a 36″ griddle. On a smaller model, you wouldn't be able to accommodate all these different foods simultaneously.
The size obviously determines the amount and the variety of food the griddle can accommodate, so this should be a big determining factor when selecting your griddle. Another important factor to be aware of as the size of the griddle size increases is the number of burners it utilizes.
Griddle Burner Count
Another component to strongly consider when choosing between a bigger or smaller Blackstone griddle is the number of individual burners. The number of burners is a key thing to pay attention to when making your selection. Having more burners is preferable because it allows you to set different griddle areas to different temperatures.
You may want part of the griddle to be very hot for cooking one type of food while keeping the other side of the griddle at a lower temperature for foods that shouldn't be cooked at the higher temperatures. A low-temperature spot on the griddle can be a great place to keep foods warm that have finished cooking too.
Small griddles may only have 1 burner and, therefore, 1 temperature option at a time. As the griddle's size increases, you'll see the number of burners increase to 2, 3, and 4 burners providing that additional versatility you may be looking for. Check out our comparison of the 28″ and 36″ Blackstone griddles, highlighting differing burner counts.
Griddle Portability
Do you plan on leaving your Blackstone griddle in one place, or would you like the ability to move it around your backyard easily? Would you like to travel with it to a tailgate, campsite, or friend's house?
All Blackstone grills have some level of mobility, but some are much better equipped to transport than others. Some of the larger ones are quite heavy and are more difficult to prep for transport. Larger griddles can weigh over 100 lbs. and take about 15 minutes to break down the legs and secure everything before moving it.
Others are smaller and lighter or have features designed to make bringing the griddle with you much easier and quicker. If you plan on parking your new griddle in the backyard with no intention of leaving your home with it, then obviously, the griddle's portability won't be a major determining factor for you.
Conversely, if you plan on taking it along with you regularly, this will be an important thing to factor in when making your griddle selection. Tabletop griddles are smaller and are very easy to move around as they don't have a built-in cart or stand to break down prior to moving them.
If you require a larger cooking space than a tabletop griddle can provide, some Blackstone griddles are geared towards camping that breakdown for transport more easily than some other models but still require some prep before moving them.
Blackstone griddles make for an excellent cooking method when camping because of the variety of foods prepared on them. Also, because it is gas-powered, you don't need access to electricity and don't need to deal with charcoal either.
You can cook up a mighty breakfast of pancakes, eggs, and bacon in the morning and be cooking burgers, hot dogs, sandwiches, quesadillas, and more for lunch and dinner. You'll be glad you went with a more mobile griddle if you plan on taking it to a tailgate, camping, fishing trip, or park regularly.
Griddle Versatility & Features
Do you want more out of your griddle? Some griddles offer additional features and add-ons that allow for more functionality. There are combo models that combine a griddle with an additional cooking method. 
There are Blackstone griddles that come with a built-in air fryer or range top as well as a griddle and grill combo. These can be great options if you want even more cooking capabilities out of your Blackstone. 
When cooking, this provides additional menu options as you can be preparing food on the griddle and grill at the same time. You could be cooking chicken or steaks on the grill side while sautéing vegetables or mushrooms as a side dish on the griddle side.
Another combo option is a half griddle and half deep fryer. You may enjoy having the capability to cook on the griddle and deep-frying something at the same time. Burgers and fries, anyone?
If you're not into deep-fried food, Blackstone made a similar option, which offers a full-size 36″ griddle and includes an air fryer. You gain the air fryer's functionality on this model and don't sacrifice griddle cooking space because the air fryer is below the griddle rather than replacing half of it.
The air fryer griddle combo has been very popular for Blackstone, so they have also released a 28″ air fryer model and a 17″ tabletop air fryer model.
One final versatility item to consider is whether you'd prefer to use natural gas over propane. All griddles come ready to be propane fueled; however, some models have the capability to be converted to natural gas. Just be aware many are not capable of this, so if this is important to you, be sure you find a compatible model.
If you're looking for a griddle and no additional cooking methods included, these won't be for you. If this type of versatility is appealing and is something you would take advantage of regularly, I suggest taking a look at the combo griddles available for sale.
Griddle Cost
As with any purchase, the cost is a key component of the equation. The cost difference between various Blackstone griddles can be hundreds of dollars, so it's important to know your budget so you can pick the best griddle for your needs at the right price point.
You may find that the most expensive option isn't even necessary for how you plan to use the griddle, and you can save some money getting one that costs less and accomplishes everything you want it to.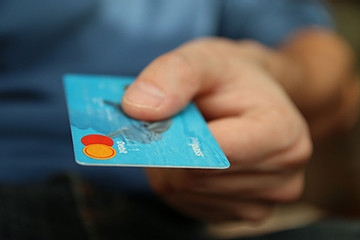 You can get a perfect griddle in the $100-$200 range. Still, there are also some great griddles available that can run you $300 and up, like my favorite, the Blackstone 36″ griddle. As great as the Blackstone 36″ with air fryer model is, it costs over $600. As you can see, there's a wide range of pricing among Blackstone griddle models.
Don't be scared off of less expensive Blackstone griddles. The cooking quality remains consistent as the price goes up. What you're paying for is size and additional features. If you'll take advantage of the additional versatility, then it may be worth the investment. If the additional features or cooking space won't be utilized, stick with one of the more basic options.
Final Thoughts
Now that you know the crucial factors to be considered and why they are important, you should be able to start eliminating Blackstone models that don't fit the criteria you want and narrow down your search to a handful of viable options.
We have reviews of many models on our site, and I would also encourage you to read reviews from people who have already purchased the griddles you're interested in and see what additional feedback they had.
You may notice a theme of positive or negative sentiments from the reviewers, which will give you a pretty good idea of what to expect should you purchase that particular model. Once you've picked out the perfect Blackstone griddle, the real fun starts.
You'll also need some tools and accessories, so check out our top 7 must-have Blackstone accessories. Also, be sure to read our post on using your griddle tools and accessories for help getting started. You'll be whipping up delicious dishes in no time on your new Blackstone that everyone will love!